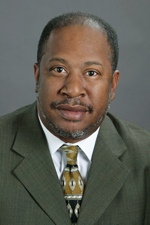 Michael A. Dowell
Partner
mdowell@hinshawlaw.com
213 614-7341
Mr. Dowell practices in the areas of healthcare, regulatory and corporate law. With more than 30 years of experience, he represents clients in a variety …
Showing 3 posts by Michael A. Dowell.
Cybersecurity is a significant and growing compliance risk for health care organizations. If your organization fails to protect patients from cybersecurity risks, the result could be serious fines and penalties for non-compliance with federal and state cybersecurity and data breach laws. The good news is that the U.S. Department of Health & Human Services ("HHS") recently released voluntary cybersecurity guidance for health care organizations. More ›
On January 14, 2019, the U.S. Department of Health and Human Services Office of the Inspector General (the "OIG") issued Advisory Opinion 19-01, which was favorable to a federally qualified health center's ("FQHC's") proposal to routinely waive co-payments and/or deductibles for Medicare and TRICARE patients (the "Proposed Arrangement"). The particular FQHC that made the request is a pediatric clinic that provides medical, psychiatric, and dental care to children who reside in an area that contains disproportionately large numbers of children living in poverty. More ›
On October 27, 2017 the U.S. Department of Health and Human Services, Office for Civil Rights (OCR) issued a guidance titled "How HIPAA Allows Doctors to Respond to the Opioid Crisis," following President Trump's declaration of the opioid crisis as a national public health emergency. The guidance contains information on how the HIPAA Privacy Rule allows covered entities—which include health care providers and insurers—to share patient information without patient consent in connection with the nation's opioid-related health crisis.
Generally, HIPAA prohibits health care providers and insurers from sharing protected health information about patients who have the capacity to make their own health care decisions, and who have not authorized information sharing with family or legal representatives. The OCR Guidance clarifies that the HIPAA Privacy Rule allows the sharing of such information in certain circumstances, including: More ›
Search

Subscribe via Email


Subscribe to this blog's feed

Follow us on Twitter
Blog Editors
Blog Contributors